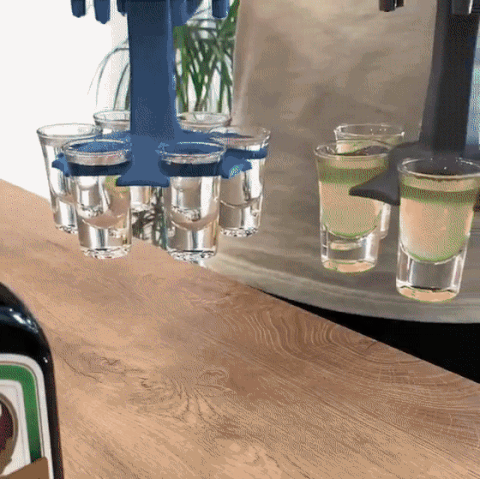 Liquor pourer for 6 glasses
- the eye-catcher at every party
- with practical glass holders
If you are looking to purchase more than one, please add it to the cart and then change your quantity!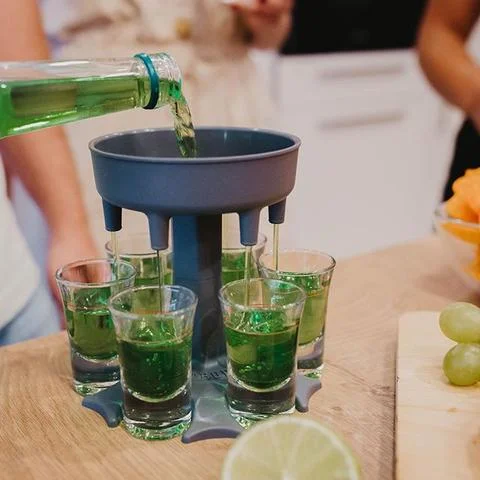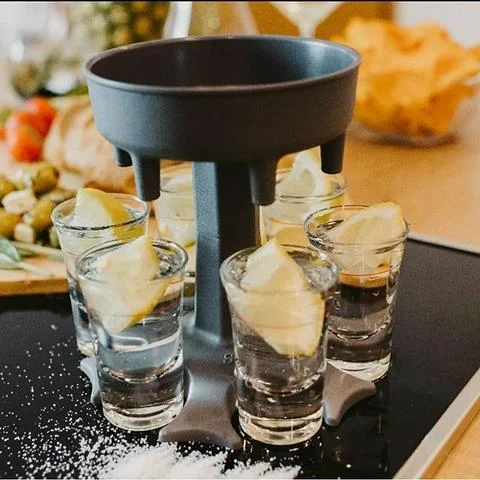 NOTE: This item is not dishwasher safe. You may use lukewarm water to clean the item if needed.
Item details - Handmade
Material - 3D Printed Plastic
FEATURES:
• 3D Printed from eco-friendly plastics

MATERIALS: PLA is a 3D printing plastic made from corn-starch or sugar cane. It is 100% biodegradable, and non-toxic. 3D printed products made with PLA are durable, strong, and useful items that hold up to life.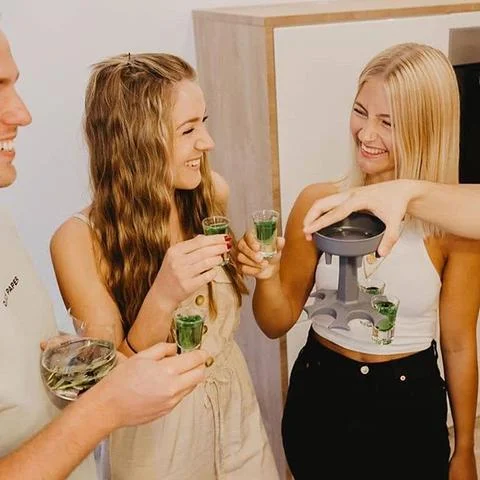 Returns Policy

Items that are purchased within a 30 day period can be returned or exchanged. Simply send us an email at admin@crazyproductz.com
For more information, please read our Refund Policy
Shipping
Free Worldwide shipping on all orders
United States: 5 to 7 days.
Rest of the World: 10 - 15 days.
For more information, please read our Shipping Policy
6 Shot Glass Dispenser and Holder