Eyebrow Trimmer
Get the Perfect Eyebrow in just 2 minutes!


Are you tired of painful plucking, waxing, and treading? The Eyebrow Trimmer is the new gold standard for precise hair removal. Now get beautiful, flawless eyebrows instantly and painlessly.
Waxing causes skin damage and exposes skin to harmful chemicals and it causes premature wrinkles. With the Eyebrow Trimmer get the desired results without any detrimental side effects.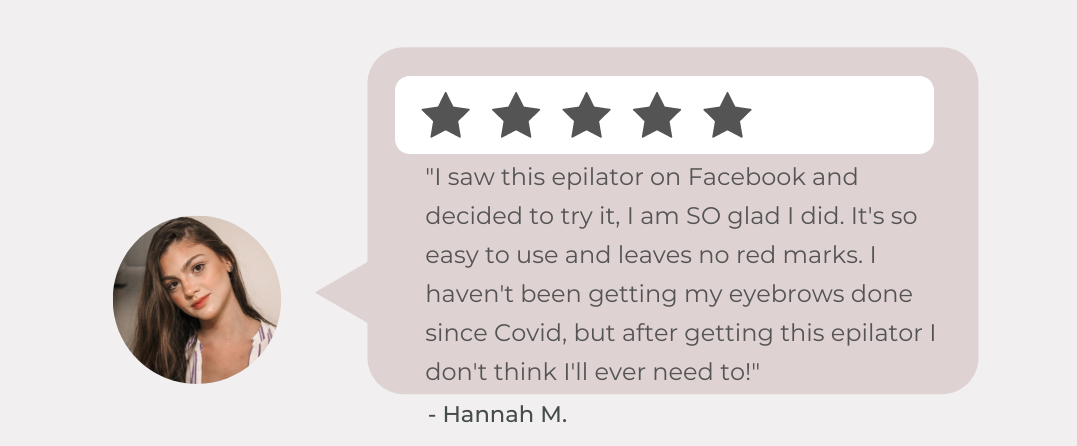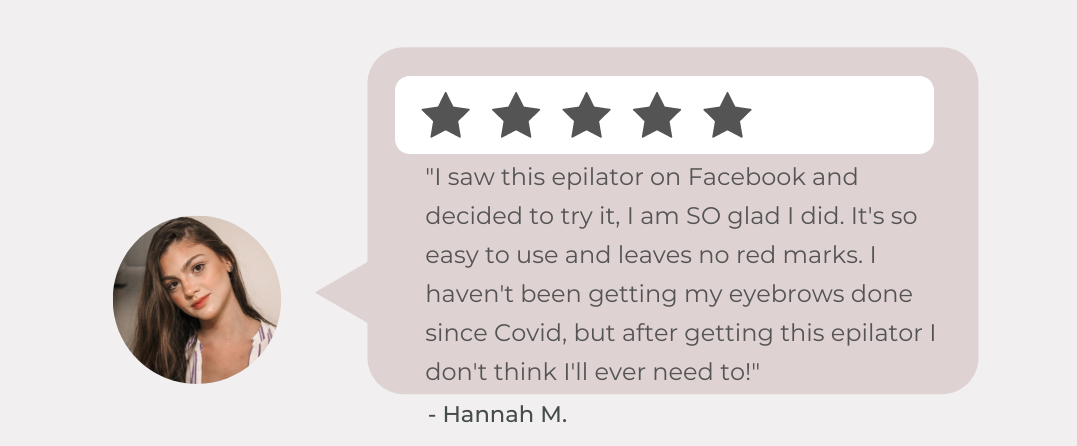 This is why it is perfect for you:
Painless and Comfortable for daily use
Stylish and Easy to carry compact design
O-Ring Light: Guaranteeing you'll never miss a hair.
Delicate Anti-Allergy 18k Gold-Plated Tip
HOW IT WORKS:
Our Eyebrow Trimmer is ergonomically designed to fit perfectly in the hand of a woman. 
Simply remove the protective lid and press the only button on the device. 
While looking in a mirror, touch the illuminated tip of the device to the area that you want to be hairless. 
Move the device back and forth over the hair until it disappears. 
It is a 100% painless process and you will instantly notice the smooth, hairless results.
KEY FEATURES:
Eyebrows On Fleek - Unlike traditional hair removal methods, our Epilator painlessly removes any unwanted hair for an instant result. 
Safe For All Skin Types - Our Epilator's tip is plated in 18K Gold, so it won't cause skin irritations or reactions.
Portable & Convenient - Designed to look like mascara, it is discreet and portable so you can always bring it with you and use it on any occasion. 
Built-in LED Light - A bright light that illuminates the surrounding area, so you can be sure to never miss a spot and always be on fleek.
Battery Operated - No need to wait for your Epilator to charge... Ours is operated by a single AA battery that will last for months at the minimum. (Battery not included due to shipping issues)
Never Pluck Your Eyebrows Again
For effortless eyebrow maintenance every single time, our Eyebrow Trimmer is the perfect solution!
Our team aims to ensure your experience with us is both positive and enjoyable. Your happiness is our top priority!
Discreet and Portable

Now "TAKES TOO LONG" is no longer a reason to not have flawless brows always! You can do it yourself in the comfort of your own home - no threading, waxing appointments needed! Convenient for quick touch-ups!
SPECIFICATIONS:
Item Type: Eyebrow Trimmer
Material: 18K Gold-plated Head
Power Source: Battery Powered
Item Weight: 0.82 Pounds

PACKAGE INCLUDES:
1 x Eyebrow Trimmer
Returns Policy

Items that are purchased within a 30 day period can be returned or exchanged. Simply send us an email at admin@crazyproductz.com
For more information, please read our Refund Policy
Shipping
Free Worldwide shipping on all orders
United States: 5 to 7 days.
Rest of the World: 10 - 15 days.
For more information, please read our Shipping Policy