Identity Theft Roller Stamp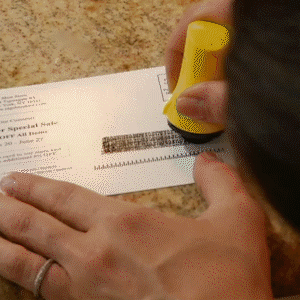 FEATURES:
Identity theft protection solution
It is effectively used to hide hidden addresses, social security numbers, bank account numbers, or ID numbers in junk mail, bills, and other important documents. Protect your data securely.
A great alternative to a shredder
Paper can be recycled after using a roller stamp without the need for a paper shredder. In addition, a pre-colored holder eliminates the need for a separate, messy stamp pad.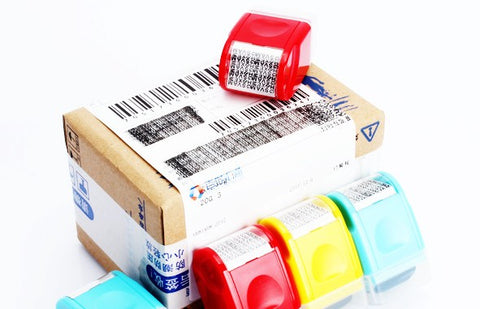 Broad coverage
A uniquely designed pattern in combination with the formulated ink works on most papers and is perfect for covering large chunks of private information quickly and neatly.
Unlimited re-dyeing
The total length of the stamp cover can reach 100 meters. Ink (not included) can be refilled on the stamp side if the ink runs out.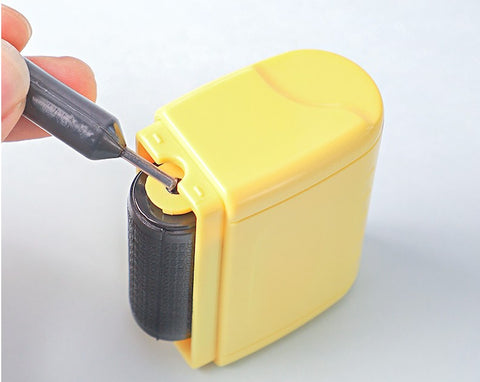 Good time saver
The ink dries quickly. The stamp is well suited for all normal papers, envelopes, and parcel addresses. One punch and the information is covered, you don't have to decide on a paper shredder.
SPECIFICATIONS:
Item Type: Roller Stamp
Material: Plastic
Color: Yellow, Blue, Red
Size: 3.7 x 6cm
PACKAGE INCLUDES:
1 x Identity Theft Roller Stamp
Returns Policy

Items that are purchased within a 30 day period can be returned or exchanged. Simply send us an email at admin@crazyproductz.com
For more information, please read our Refund Policy
Shipping
Free Worldwide shipping on all orders
United States: 5 to 7 days.
Rest of the World: 10 - 15 days.
For more information, please read our Shipping Policy
Identity Theft Roller Stamp