Multi-functional Shrimp Peeler
Faster and more convenient to peel shrimp shells, and remove shrimp veins, so that you can eat shrimp at ease.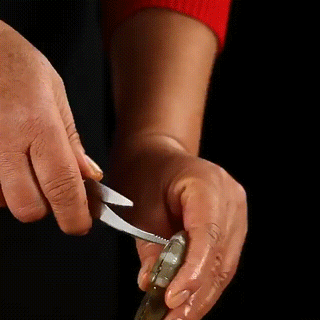 Quickly removes fish scales/ shrimp shells and lines, opens fish maw, butterflies shrimp, peels duck/chicken/pig intestines.
A must-have artifact in the kitchen.
Specially made for peeling shrimp, quickly peel shrimp shells, remove shrimp veins, and enjoy yourself at ease. Ideal for peeling both raw and cooked shrimp.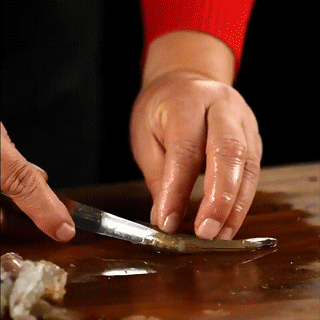 Made of food-grade 304 stainless steel, durable, corrosion resistant, and can be used at ease.
The blade is sharp, perfect for preparing seafood, fish, etc. Quickly and perfectly peel prawns, open fish maw, remove fish scales, and peel duck/chicken/pig intestines without destroying them.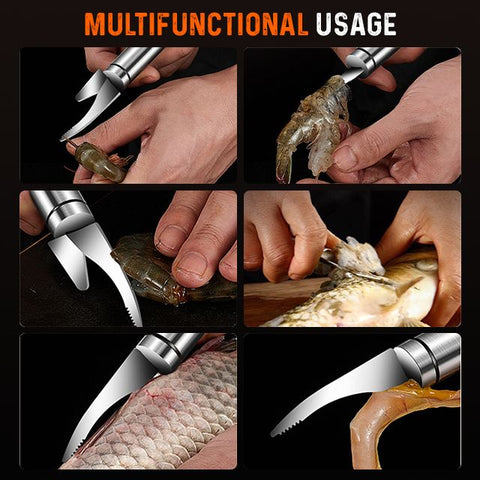 Ergonomic handle, easy to hold, safe to use. It is a great gift for chefs, family, and friends who love cooking.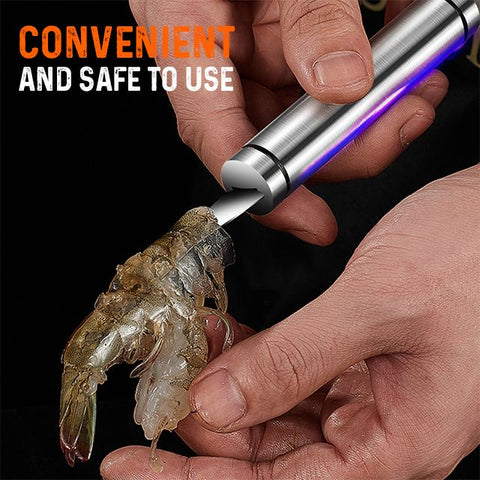 Material: 304 Stainless Steel
Package Includes: 1x Multifunctional Fast Shrimp Peeler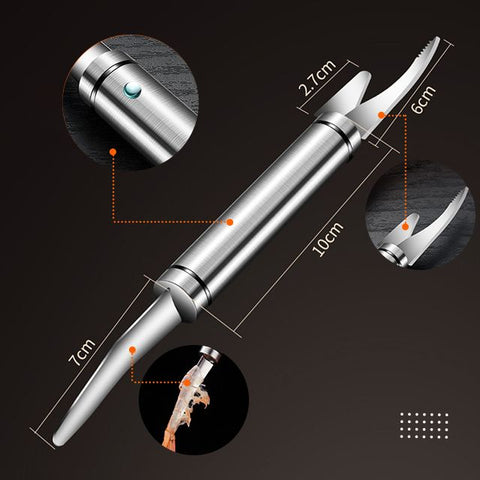 Returns Policy

Items that are purchased within a 30 day period can be returned or exchanged. Simply send us an email at admin@crazyproductz.com
For more information, please read our Refund Policy
Shipping
Free Worldwide shipping on all orders
United States: 5 to 7 days.
Rest of the World: 10 - 15 days.
For more information, please read our Shipping Policy
Multi-functional Shrimp Peeler