Portable Electric Shaver
Say Goodbye to Bulky Razors: Upgrade to the Compact and Convenient Mini-Shave Portable Electric Shaver.
Are you tired of lugging around a bulky and inconvenient shaver?

This compact and portable shaver is just two finger sizes, making it easy to slip into your pocket and take with you on the go. Whether you're traveling, driving to work, or just on the move, Better Shave has you covered.
Powerful Performance:
Twice the Speed of Ordinary Electric Shavers
But don't let its small size fool you - the Mini-Shave Portable Electric Shaver packs a punch when it comes to performance. With a motor speed of up to 6600rpm, it's twice as fast as other electric shavers on the market. And even when the battery is running low, the motor speed remains stable to prevent your beard from getting stuck in the shaver and causing pain.

Fast Charging and Easy to Use:
Charge Up in Just 30 Minutes
Charging this electric shaver is a breeze thanks to its fast charging capabilities. In just 30 minutes, you can enjoy more than 6 hours of use. And with the convenient USB and Type-C charging options, you can easily charge it up using your computer, laptop, or mobile power supply.

Precise and Painless Shaving:
Smooth and Comfortable Every Time
But it's not just the speed and convenience of the Mini-Shave Portable Electric Shaver that make it a top choice - it's also incredibly effective at giving you a close, smooth shave. The 0.1mm thin stainless steel foil and double-ring 3D knife network together to increase the shaving volume and follow the contours of your skin for a close, comfortable shave. Plus, the floating arc surface and micro-vibration bass motor make the shaving experience smooth and quiet.

Versatile and Waterproof: Shave Anywhere, Anytime

And when you're done shaving, simply rinse the Mini-Shave Portable Electric Shaver under water for easy cleaning. It's fully waterproof, so you can use it wet or dry to shave your legs, armpits, chest, or any other part of your body.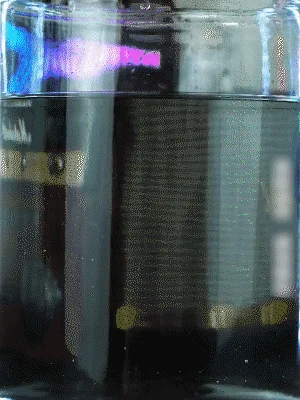 One Shaver, Endless Possibilities:
Shave Your Face, Legs, and More with Mini-Shave Portable Electric Shaver.
With so many features packed into such a compact and convenient design, it's no wonder the Mini-Shave Portable Electric Shaver is a must-have for any man on the go. So why wait? Get yours today and experience the convenience and effectiveness of the
Mini-Shave Portable Electric Shaver for yourself!
FEATURES:
Compact and powerful shaver with a 15-blade stainless steel turbo whirl blade
Removes hair from the root with its 0.1mm thin stainless steel foil and double ring 3D knife net
Suitable for a wide range of applications and for both men and women
Waterproof and suitable for wet and dry use with a low-noise micro-vibration motor
The compact size makes it easy to slip into your pocket and take with you on the go
Great gift for any occasion
SPECIFICATIONS:
Item Type: Electric Shaver
Material: Stainless Steel
Color: Silver, Black, Green
Charging method: TYPE-C fast charge
Charging time: 1 hour
Standby time: 60 days
Input Voltage: 5V
Rated Power: 3W
Size: 4.6x6.5cm (1.81x2.56 in)

PACKAGE INCLUDES:
1 x Portable Electric Razor

Returns Policy

Items that are purchased within a 30 day period can be returned or exchanged. Simply send us an email at admin@crazyproductz.com
For more information, please read our Refund Policy
Shipping
Free Worldwide shipping on all orders
United States: 5 to 7 days.
Rest of the World: 10 - 15 days.
For more information, please read our Shipping Policy